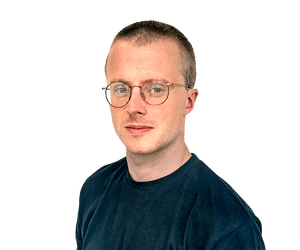 Scott Bryan
Bake Off has started with its traditional skit… The Breadfather.
It involved her kissing a loaf of bread. And bless him, Paul cannot do an Italian accent to save his life.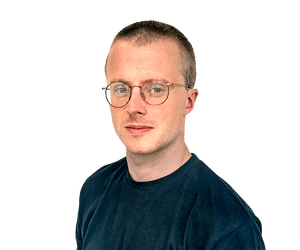 Scott Bryan
Truly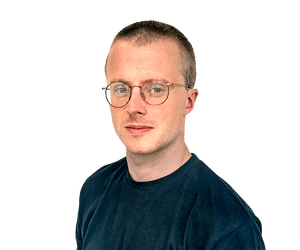 Scott Bryan
Before the episode kicks off, let's have a look at the Bake Off contestants from the information we have on hand about them. As is Bake Off tradition, expect all of these bakers to have several additional hobbies as well as baking, which will make all of our lives feel lacking. Don't worry, it's not just you.
Abbi, 27: A baker … and a keen forager! Raised in Yorkshire, she uses natural ingredients and homegrown vegetables in her bakes.
Amos, 43: A baker … and a theatre and theme park enthusiast! He now lives in a converted church in north London. How fancy.
Cristy, 33: A baker … and Rubik's cube enthusiast. She can solve one in under four minutes.
Dan, 42: A baker … and cookbook collector! Dan has more than 300 cookbooks and he has even brewed his own home beer.
Dana, 25: A baker … and cockapoo owner. A self-professed "messy baker," Dana's dog eats up most of the leftovers.
Josh, 27: A baker … and rugby player. Josh brings his bakes to his teammates after games. Carbs carbs carbs.
Keith, 60: A baker … and a recipe lover. He also has a poodle called Maisie and they frequently visit the beach together.
Matty, 28: A baker … and a wedding planner! He's planning on baking his own wedding cake for his and his fiancée's upcoming wedding. I'm sorry everyone, he's taken.
Nicky, 52: A baker … and a pet-therapy charity volunteer! An ex-cabin crew member, she also has a dog called Bracken. There are so many dogs this year.
Rowan, 21: A baker … and a cocktail-maker. Margaritas are on him.
Saku, 50: A baker … and an intelligence analyst and vegetable patch grower! She also runs a cricket team with her daughter.
Tasha, 27: A baker… and a West End theatre show lover. She was also a ski instructor in Japan.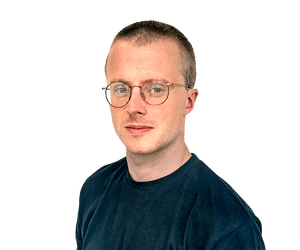 Scott Bryan
There's also a new host shaking things up: TV legend Alison Hammond. She's an inspired choice of host, and has given us some of daytime TV's most viral moments – from the time she accidentally pushed a This Morning assistant into a dock, to the time she was accosted by Italian police during live filming because she did not have permission to film. She even made Harrison Ford laugh in a junket interview.
She also once memorably appeared on Celebrity Bake Off, thinking for a second that her oven doors had gone missing, when in fact they had simply retracted back into the oven.
She has baked a few times on This Morning, but it hasn't always gone to plan. "As you can see, it looks a little bit dry," she remarked on her mixture during a live chocolate brownie demonstration, before Holly Willoughby pointed out that she had forgotten to add in any eggs. She also did a celebratory dance after a pancake demonstration, only to hit the pan with her wrist, causing the pan (and the batter) to land on the floor. "You get the jist, right?" she reacted and carried on.
She also once advised viewers that they could use an unopened bottle of wine to roll out dough if you don't have a rolling pin on hand. Truly iconic behaviour.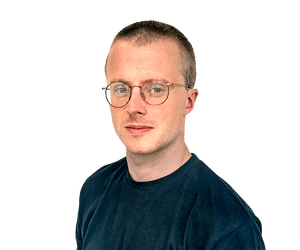 Scott Bryan
Hello!
Welcome to the Guardian's liveblog for The Great British Bake Off 2023! I'm Scott Bryan and I'll be your host through each week of the nail-biting competition's 14th series.
I might not be the best baker (I repeatedly attempted every technical challenge while working at BuzzFeed, with my bakes receiving such glowing reviews as "no" and "it tastes as good as it looks – this can be taken any way you like,") but I'm a huge fan of the show who loves the bakers showing off their creativity and honing their skills. I also obsess over every detail, having tried to see whether we were in "Hollywood handshake inflation" by rewatching every single episode to count each handshake. Even Hollywood himself said afterwards that I should "get a life" (a proud achievement.)
It is such a thrill to be back with you for the next 10 weeks but let's be honest, last year's Bake Off was not a vintage year. Despite some lovely bakers (such as Janusz, who once baked in high heels), the series was plagued by overly harsh critiques from Paul and Prue, culturally insensitive themes, ridiculous time constraints and frankly bizarre showstoppers. Edible hanging lanterns that have to double up as a piñata, anyone?
However, the show's bosses seemed to have listened to us and there's a hope that this year's Bake Off will be a return to form. A recent exclusive behind-the-scenes feature promised a "back to basics" approach to the challenges, including no national themes. Thank god – that Mexican Week alone could have started a war.