Key events
Gregor Townsend is not taking Italy lightly:
We're very weary. They were close to beating Ireland and France. They move the ball from everywhere and they've got nothing to lose
I've been banging on about the absence of Fin Russell but also worth noting that Stuart Hogg isn't playing either.
"It would be a disaster"," says former Scotland No. 8, John Barclay, on ITV. He's talking about the the possibility of Scotland losing today and what that would mean for their competition as a whole.
Here's proof that Blair can ball.
That is mauve, right?
Scotland are on an 11 game winning streak against Italy, having last lost to the Azzuri back in 2015 when a late penalty try snatched it for the men in blue (Scotland were in red then, they're in a sort of mauve today)
Before that the contest was pretty even with Scotland winning 12 and Italy claiming seven of the previous Tests.
Capuozzo absent as Italy chase first Murrayfield win in eight years
I'm sorry to break the news if you didn't already know but everyone's favourite player won't be taking part today. Ange Capuozzo, that hot-stepping wizard suffered a shoulder injury before the Wales game but that doesn't mean Italy can't hurt Scotland today. Paolo Garbisi at 10 is a superstar and it's a powerful back row.
Italy: Allan; Bruno, Brex, Menoncello, Gesi; P Garbisi, Fusco; Fischetti, Nicotera, Riccioni, Iachizzi, Ruzza, Negri, Lamaro (c), L Cannone
Replacements: Manfredi, Zani, Ceccarelli, N Cannone, Pettinelli, Zuliani, A Garbisi, Morisi.
No Finn but a strong Scotland team named
Blair Kinghorn starts at 10. That'll attract some attention. He's no Bobby Dazzler but he's got a turn of pace and deft hands.
Scotland: Smith; Steyn, Jones, Tuipulotu, Van der Merwe; Kinghorn, White; Schoeman, Turner, Z Fagerson, Skinner, Gray, Ritchie (c), Watson, Dempsey
Replacements: Ashman, Sutherland, Nel, Cummings, M Fagerson, Price, Healy, Redpath
Preamble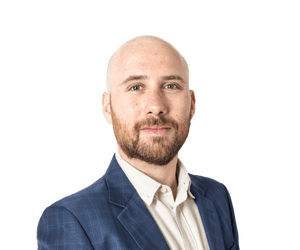 Daniel Gallan
Hello everyone! We made it. The final round of what's been a cracking Six Nations. And, if I can get a little personal, it's my two favourite teams in the competition. I know France and Ireland are the darlings of European rugby right now, but I just adore what the Scots and Italians are all about. It should be dashing and daring (despite the absence of Finn).
For Scotland, they have a chance to underline their status as the third best team on the continent. They haven't had a top half finish since 2018 and a win today will secure third spot.
Italy are out to prove that last year's win over Wales was no one hit wonder. They've been disappointing this campaign despite putting in some strong performances. Victory today would be some scalp and as this is their final hoorah, they'll give it everything.
My name is Daniel, but feel free to call me Dan, we're all friends in these parts. Drop me a line if you fancy. Looking forward to being with you over the next few hours.
Kick off is at 12:30. Teams and other bits to come.