Key events
Roma manager Alessandro Spugna said ahead of the match: "We have to be relaxed going into this game. We know we are up against an incredible team but when you cross the white line you have to give it your all. We will do that and try to cause problems for a great side. There will be a big crowd and that will help drive us on."
G Hofman has got in touch on Twitter and said: "The Italian police are on the way over to arrest you for crimes against pizza." Pineapple on pizza is perfection, not a crime!
Barcelona manager Jonatan Giraldez is not under-estimating Roma ahead of their last eight clash. He said: "We've seen a lot of Roma games, formations and situations. They tend to have more possession than their opponents, but know how to defend at different levels. We tend to have the initiative; it will be very important to deal with the pressure Roma put on us. If you're in the quarter-finals, it's because you're one of the best eight teams in Europe. Roma have done enough to be where they are today."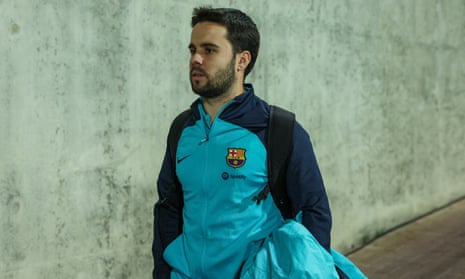 The Barcelona squad have been doing some sight seeing ahead of the match this evening!
It is a gloomy Tuesday evening and so I am treating myself to a pizza this evening. I may go for a ham and pineapple, I am a person who thinks pineapple on pizza is amazing! Do you agree? Let me know, you can get in touch with me via Twitter or email. You can also share any thoughts on the matches this evening.
Just to give you an update on Arsenal's quarter-final first leg, they are currently losing 1-0 to Bayern Munich after 71 minutes. You can keep up with all the updates here:
The team news is here!
Barcelona have made made six changes to their line-up from their win over Valencia.
Barcelona: Panos, Paredes, Maria Leon, Graham, Patri, Aitana, Bronze, Rolfo, Paralluelo, Oshoala, Walsh
Roma, meanwhile, have made one change from their win over Fiorentina with Elisa Bartoli in and Norma Cinotti out.
Roma: Ceasar, Bartoli, Wenninger, Linari, Minami, Giugliano, Greggi, Andressa, Serturini, Giacinti, Haavi
Hello and welcome to the second Women's Champions League quarter-final of the day! Arsenal are currently playing Bayern Munich and the full-time score will be updated here when it finishes up. But we are focusing on Roma v Barcelona and what a clash it will be.
Barcelona are on the road to attempt to avenge their final defeat to Lyon last season and they have been dominant in the competition so far. They have only lost one match which came in a 3-1 defeat to Bayern Munich. Their biggest win in the tournament so far this campaign was a 9-0 victory over Benfica.
Roma are the hosts of the first leg which is being held at the Stadio Olimpico with around 35,000 fans expected to be watching on. Roma are having a strong a season and will give Barcelona a tough tie. The Spanish giants will be the favourites but the Italian club should not be under-estimated as they are eight points clear at the top of the Serie A.
Team news will be announced shortly, stay tuned for all the updates ahead of kick-off at 8pm BST.