Days after the killing of 4 Pakistani soldiers and a Major ranked officer in Balochistan through an ambush executed by banned Baloch militant outfit the BLA, Pakistan Army has launched an aggressive operation near the Pak-Iran border which resulted in the killings of scores of terrorists.
The banned Baloch organization called United Baloch Army has confirmed the killings of its terrorists.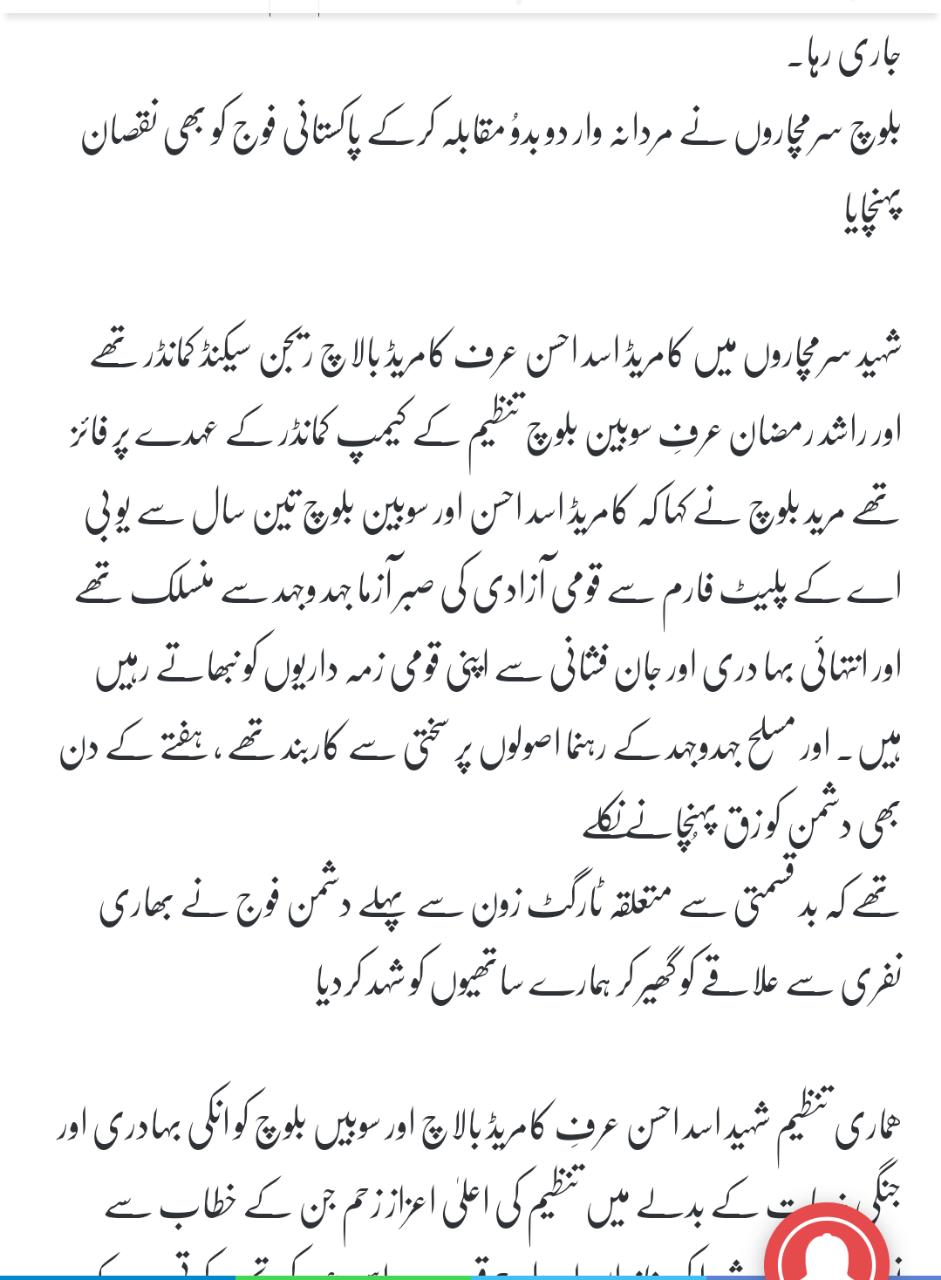 Many Indian higher ranked officers have openly admitted their support to separatist violence in Balochistan province of Pakistan and while the government of Pakistan has long being accusing India for funding terrorism through Afghanistan however over the span of few years it appears that Baloch separatists have established a strong network in Iran where they carry out attacks inside Pakistan.